New England Patriots superstar receiver, Julian Edelman, is heading into his first season without Tom Brady as his Quarterback. He has a lot to prove, as his entire career could easily be attributed to playing alongside the GOAT.
The season is almost here, and Julian is gearing up. He recently went to Instagram to post there's only 11 days to go.
Shortly after his post went up, his girlfriend Daiane Sodre commented: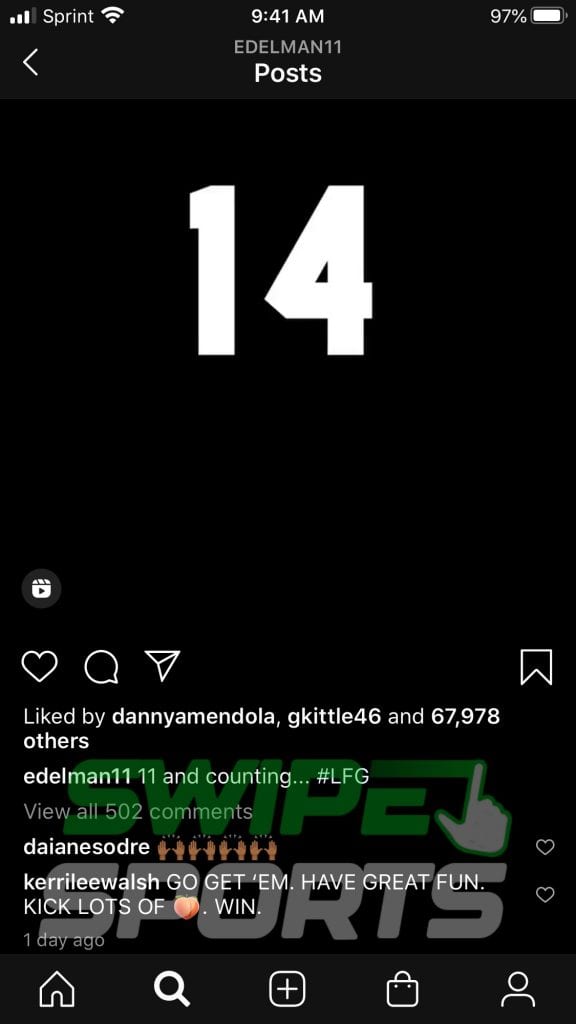 The fact that Daiane has been a fixture on his social media as of late says a lot.
With the pandemic going on, there hasn't been many opportunities to see Julian out and about, so this is really their way to put their relationship on display.
Check out more pics of Julian's girlfriend Daiane below:
Never hurts to have a beautiful model cheering you on.