As if the NBA playoffs didn't provide enough excitement, now we have an added layer of drama to the mix. The Miami Heat weren't able to sweep Milwaukee in Game Four, but Tyler Herro made a few big shots.
But off the court it seems things aren't going as smoothly for the Miami Heat player. We noticed over the weekend Tyler and Katya Elise Henry deleted their posts of one another.
We also caught a screenshot of some tweet Katya liked.
See below: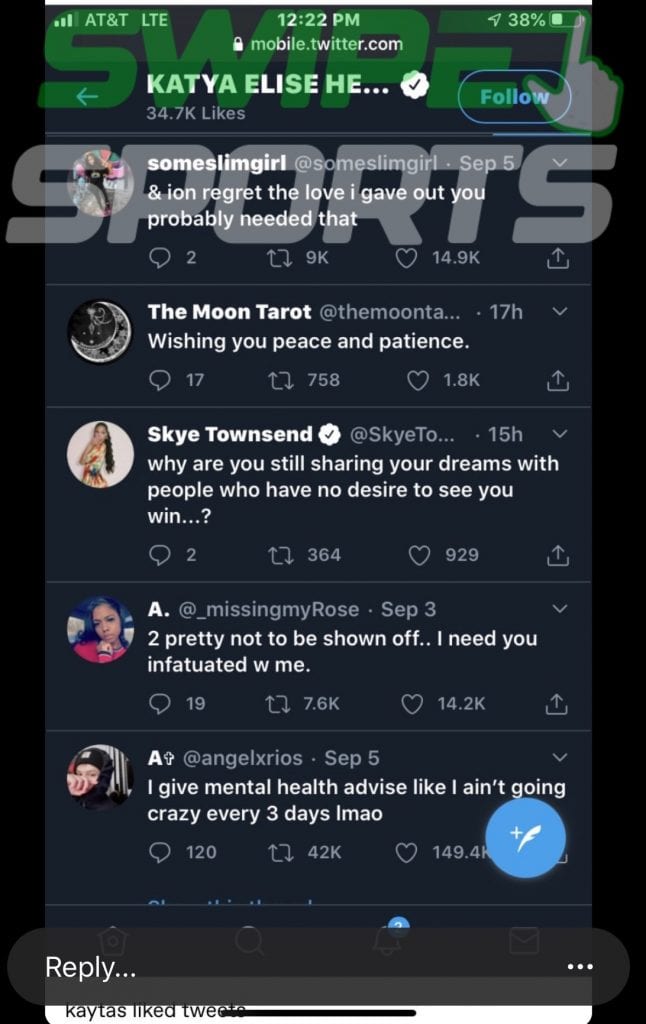 Herro accomplished something that very few rookies have this NBA season. Not only did he play very well, but he landed Instagram star Katya Elise Henry. That alone should have gotten him some rookie of the year votes.
Rather than going the typical route and quietly sliding into her DM's, the 20-year-old decided to shoot his shot publicly on Twitter. In March of 2020, he tweeted the model: "wyd," then Katya responded with "quarantine n chill?" adding the smirking face emoji.

Now it appears as things between the two are over, at least for now. A Social Media scrub is the modern day public breakup.
Tyler will surely miss his her, I mean, take a look below: