Kendall Jenner and Phoenix Suns superstar Devin Booker's chemistry is off the charts, as the two continue to grow closer to one another by the day. Since Devin Booker left the NBA bubble after he failed to make the playoffs, he's been spotted with Kendall several times.
Kendall and Devin first sparked dating rumors in April after being spotted on a road trip together to Sedona, Arizona.
Since then, they have done little to stop the speculation and were seen flirting on social media on August 11th. Only four days after, Kendall and Devin were photographed out to dinner with sister Kylie Jenner on August 15th. In photos obtained by TMZ, the trio can be seen getting into a black SUV following their meal. Their relationship has continued to progress as the weeks have gone by since.
Now we're learning the two have matching rings.
See below: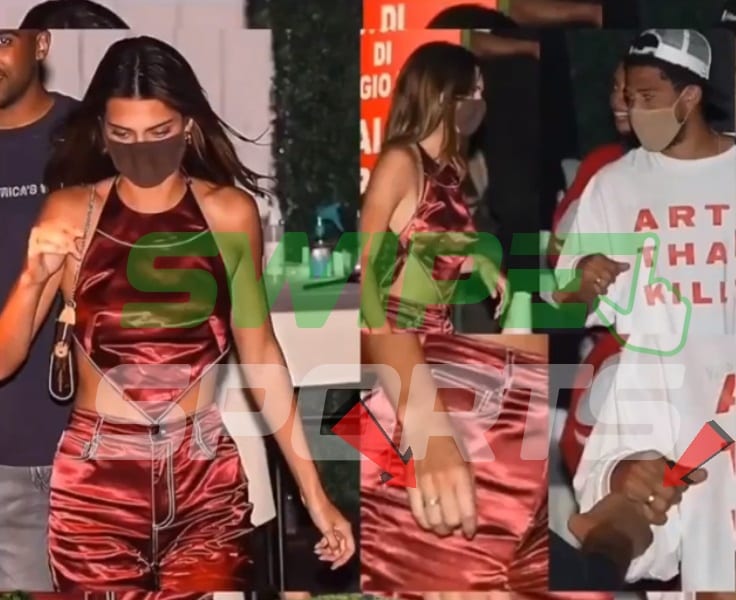 If anyone is questioning their commitment to each other, matching rings is certainly an indicator things are moving pretty fast.
Are they commitment rings? Usually the case when rings are exchanged.
When it comes to her relationships, the Keeping Up With the Kardashians star usually does her best to keep her romances under wraps, but you can't hide the rings.
Check out more of Kendall below: