It's the NBA playoffs, which can only mean one thing, it's Drake season.
The Raptors number one fan has been relatively quiet watching the games from outside the bubble, but last night he made it known, he's back.
With just 0.5 seconds left on the clock, OG cut the Celtics' series lead in half with an incredible three point buzzer beater. Things looked over with the Raptors trailing 103-101 but Anunoby somehow managed to catch and release on time.
Watch below:
Apparently it reminded Raptors fans of a particular shot that was also taken in the second round of last year's playoffs.
Drake posted on his IG story below: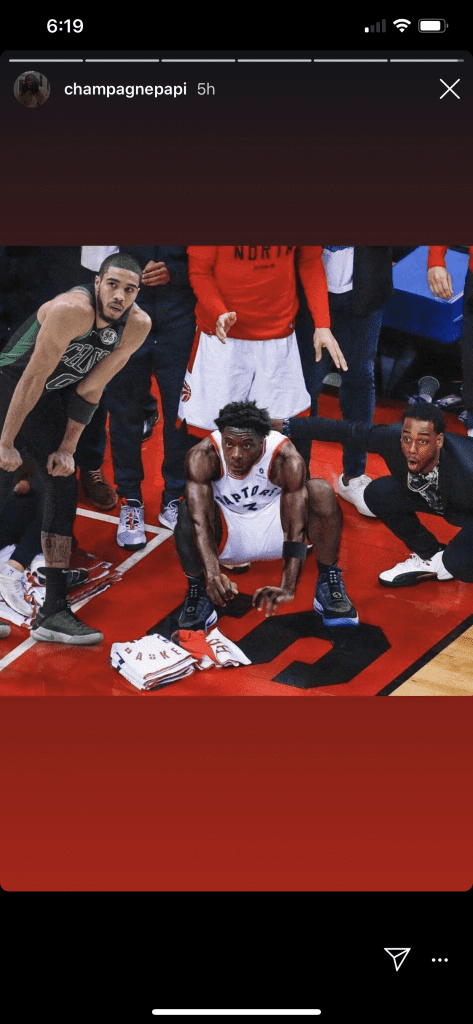 Drake also received congratulations on the big win on his latest IG post: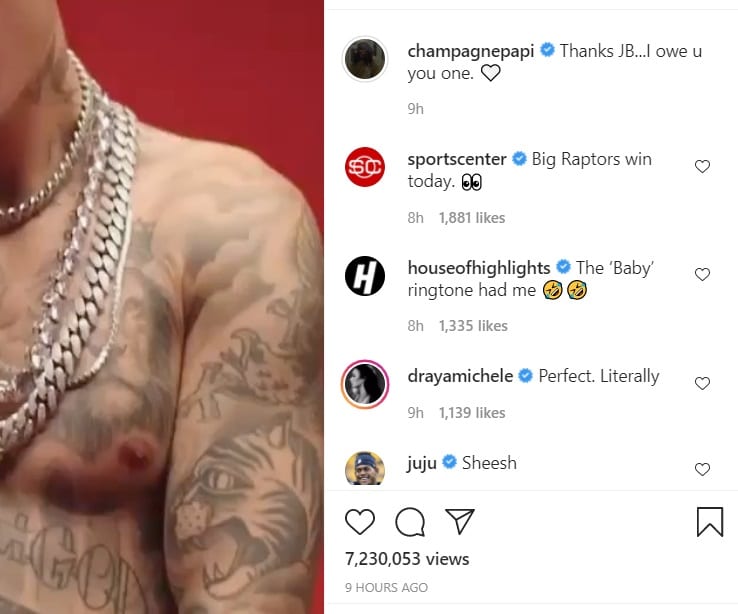 Drake and Raptors fans can all breathe a sigh of relief.
The Raptors have made it into a series with one miracle shot.
No doubt Drake will continue to make his presence felt if the Raptors can continue making magic happen in Orlando.