It seems like everyone has a virtual assistant nowadays, and ESPN analyst Jay Williams may want to hire one to help with fact-checking, after what happened Wednesday.
Williams has long been an advocate for social justice, and has supported the hiring of minority head coaches around the NBA. But he may want to make sure he knows of what he speaks in the future, after getting roasted into oblivion on Twitter.
The Celtics announced that they hired Nigerian-American Ime Udoka as head coach on Wednesday, in a move that surprised many. Williams reacted to the news with this tweet.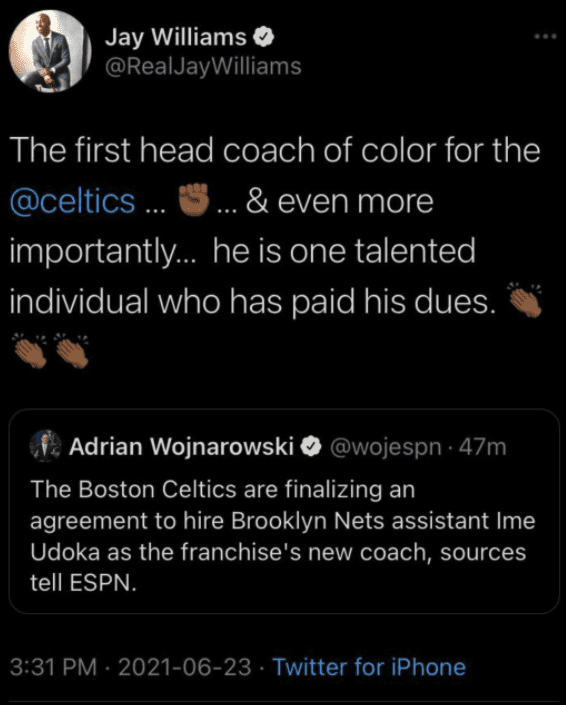 The problem is that Williams was dead wrong, as the Celtics hired Bill Russell in 1966, with KC Jones coaching the team not long after. And it didn't take long for the Twitterverse to let Williams know how wrong he was.
How'd he respond? By doing what everyone does for social media gaffes nowadays: claiming he was hacked.
No one's buying what Williams is selling. Just own it.