The Clippers have two superstar-caliber players on their roster, but one of them was awful in their most recent game, and he drew a lot of criticism as a result.
Paul George picked a poor time to turn in arguably the worst performance in his postseason career on Wednesday night, in Game 2 of the team's first-round playoff series against the Mavericks. George scored only 14 points on a putrid 4-for-17 shooting performance. He simply did not have his outside shot going, yet he continued to fire off three-pointers, and made only two of the 10 he attempted.
George will obviously need to be better against the Mavericks in Game 3, as the team may very well need to score more than 114 points to beat their high-scoring opponents.
In the meantime, he's not listening to the noise from the critics, apparently, as he took to Instagram and sent a strong message to them.
"idgaf what anybody think about me," George wrote. "F— is you thinkin about me for anyway."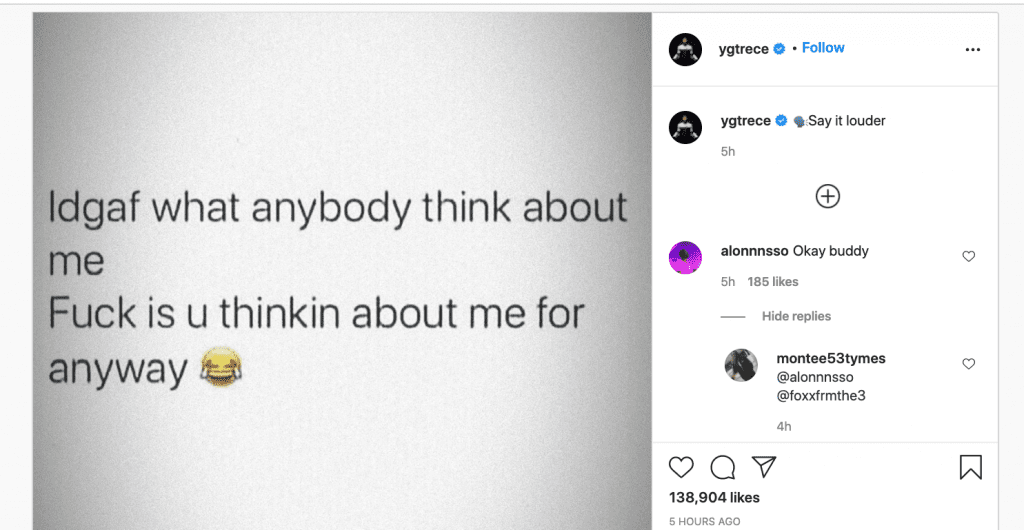 They're thinking about him because, of all the starters on the court Wednesday night, he was easily the worst of them, and the Clippers will need him to rebound with a big performance in Game 3. We'll see if he can put his money where his mouth is.