Buffalo Bills receiver Stefon Diggs is playing in a new city for the first time in his career. The former Minnesota Vikings receiver is eagerly anticipating the new opportunity in Western New York.
For those who aren't in the know, Diggs has been seeing Tae Heckard. They've been together for almost 2 years now, with some hiccups along the way.
And just in case you were looking for a status update on their relationship, we got one. Heckard let us all know the two are still going strong, as she posted a pic of Diggs on her Instagram story.
See below:
Stefon also liked one of her recent Instagram posts.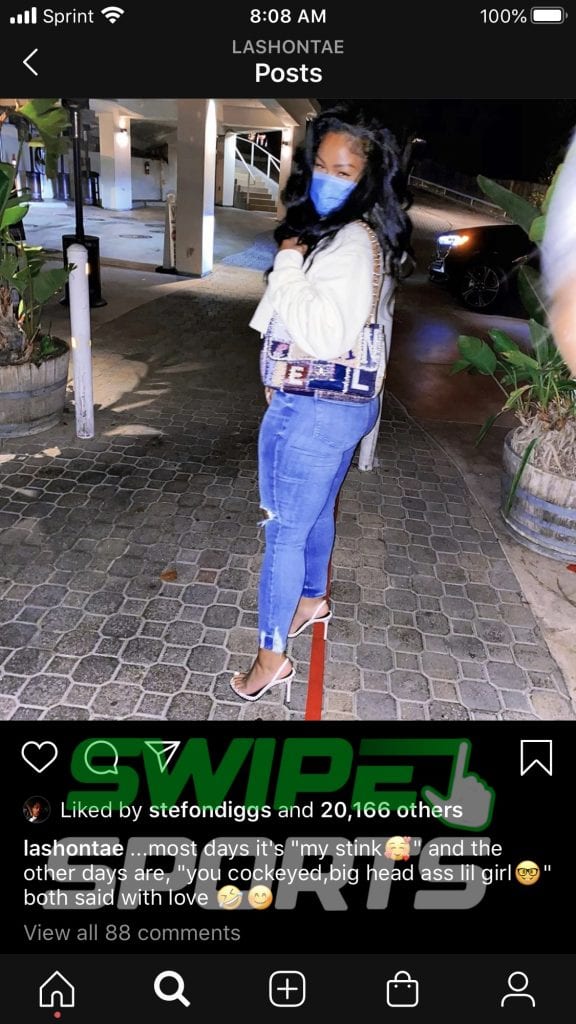 So it looks like a brand new team for Diggs, but same old girlfriend. And by old we're not referring to her age, she's 41 by the way.
Check out more of Diggs' mature girlfriend Tae Heckard below: