Tyreek Hill has an off-field reputation for focusing more on himself, rather than helping others, and a recent situation may serve as another example.
Hill has been fairly quiet since he and his team got shut down by the Bucs defense in Super Bowl LV, as it was a bit embarrassing, given their standards, and what they had done to the 49ers just one year ago — outscoring their opposition 21-0 in the big game's final stanza. But the Chiefs offense never really woke up, with the Bucs pass rush making a big impact by giving their offensive line fits from whistle to whistle.
But Hill was recently mentioned on the Twitterverse, and it didn't take him long to respond. A Twitter user, Brian Jankowski (@BJanks92), claims that the Chiefs receiver went into a restaurant he works in, and left a tip of $0.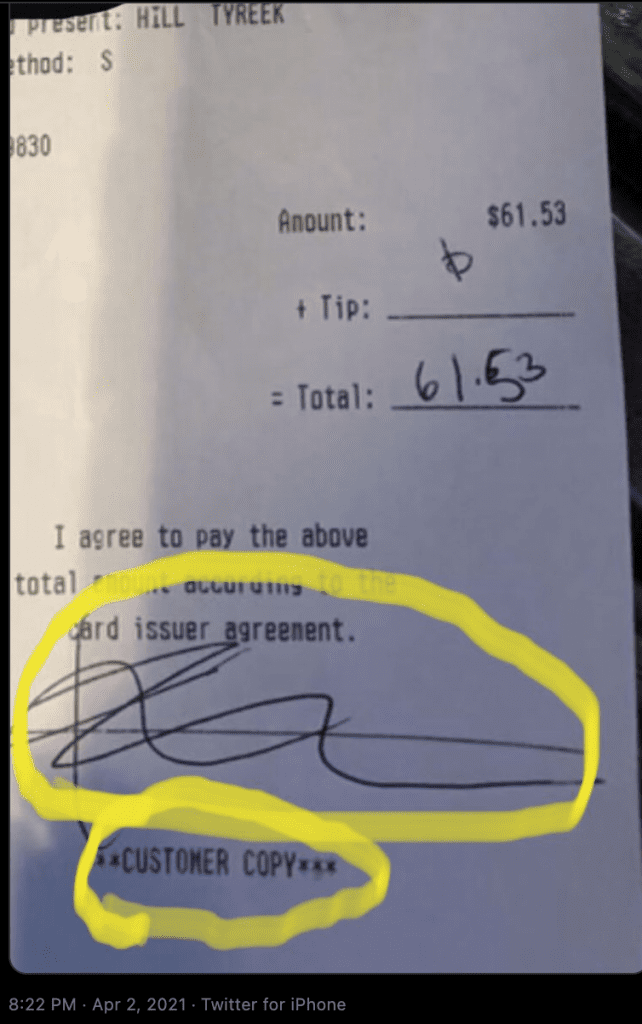 Hill then claimed the server didn't "do his job."
Hill didn't "do his job" in the Super Bowl, either, for what it's worth.