Green Bay Packers superstar QB Aaron Rodgers has been dating pro racing driver, Danica Patrick since January 2018.
Patrick has been spotted supporting Rodgers at the stadium for the last several years.
Based on the pictures on their Instagram accounts throughout their relationshp, the couple seems very happy together.
Rodgers even publicly confessed his love for the former IndyCar driver in Artful Magazine.
Now it seems things may be over, as Danica is no longer following Rodgers on Instagram.
Screenshot below: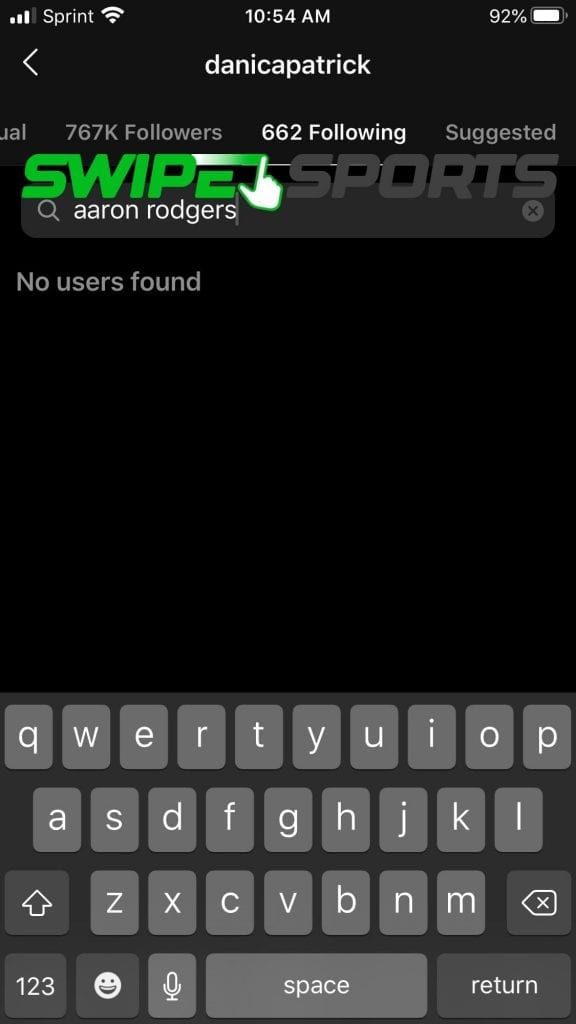 Danica was also nowhere to be seen this past weekend, as she has always been a fixture at this celebrity golf tournament.
With the couple dating for over two years, the question was starting to become if and when will they marry.
Doesn't appear like that'll be happening anytime soon.
Unfollowing your boyfriend on Instagram is usually a telltale sign things are over. At least for now.
Update: A rumor is circulating about Rodgers having been involved with actress Shailene Woodley, who, coincidentally, looks a bit like one of his former girlfriends, Olivia Munn.