Another day, more controversy in the lives of the Kardashians and Larsa Pippen.
In what seems like a direct response to this week's drama over the Kardashians unfollowing her on Instagram, Larsa Pippen posted a response to Kanye West mentioning her on his latest Twitter rant.
Here's a screenshot of Larsa's statement in response to Kanye's tweet: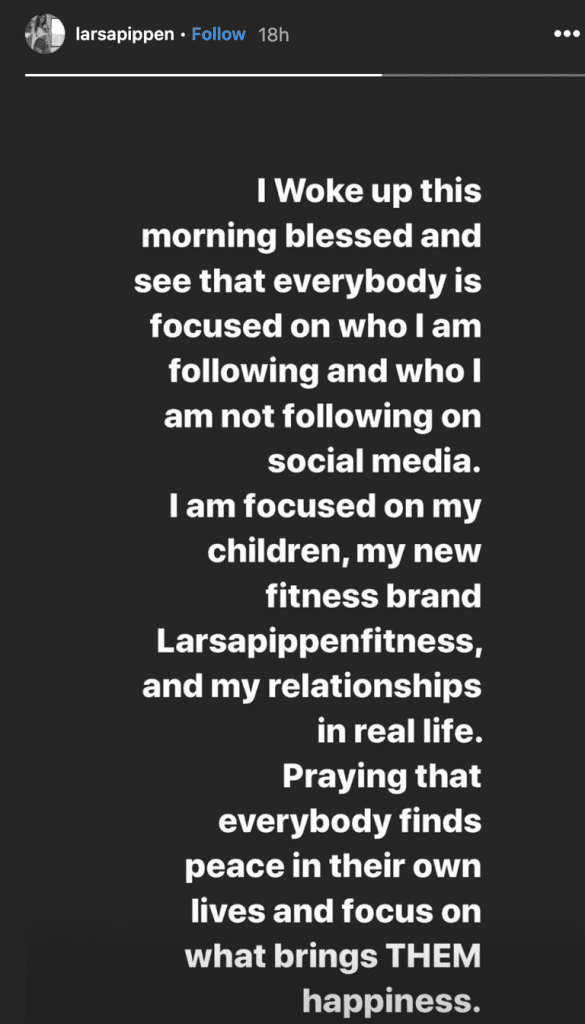 It doesn't mention the famous family, but simply says she's focused on her own life and that everyone should do the same.
Apparently Ben Simmons' sister Liv didn't get the memo. If you remember, Liv's brother Ben, who plays for the 76ers, dated Kendall Jenner on and off for a few years.
Clearly Ben's sister is not a fan of the famous reality show family. She went off on Twitter, ripping who she called the "Kartrashians," and Larsa Pippen, NBA legend Scottie Pippen's estranged wife.
Check out her tweets below:
Simmons' sister is not mincing words.
Looks like there's a zero percent chance of any reconciliation between Ben and Kendall now.
Remember to never piss off Liv, she goes hard.