The San Francisco 49ers' George Kittle just became the highest-paid tight end in the NFL. According to NFL Media's Ian Rapoport:
Kittle signed a five-year extension worth $75 million, and thirty million of that is guaranteed. Now the big question is, who will Kittle celebrate his new found fortune with?
His wife Claire of course.
Kittle's wife Claire took to Instagram to share her excitement with the entire social media world.
See below:
Kittle's sister also congratulated her brother on his extension: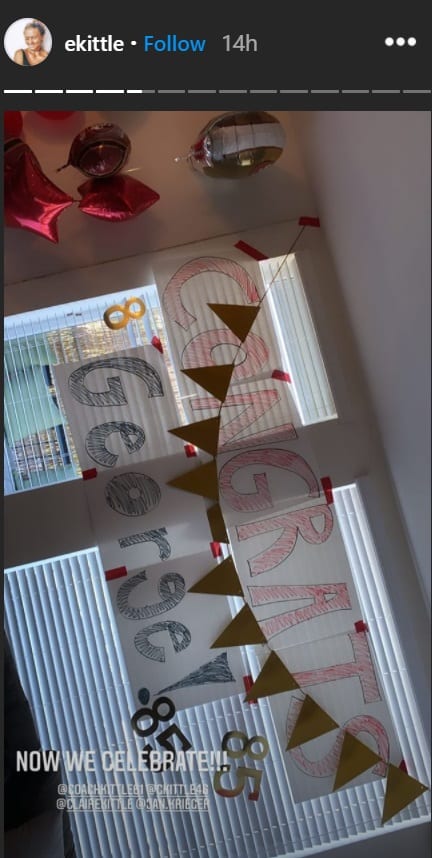 Life is really really good in the Kittle family right now. Let's hope George can show off his tight end skills this season.
In the meantime check out his wife's skills below: