Julian Edelman is one receiver not very easy to lockdown.
But the Patriots wide receiver appears to be back on with his on again off again girlfriend, Victoria's Secret Model Daiane Sodré.
Edelman isn't dating anyone publicly, but it appears he is seeing someone casually.
And this past weekend he revealed he's still in a relationship with the model, by dropping a comment on her IG post.
Check out her post below:
Julian's comment below: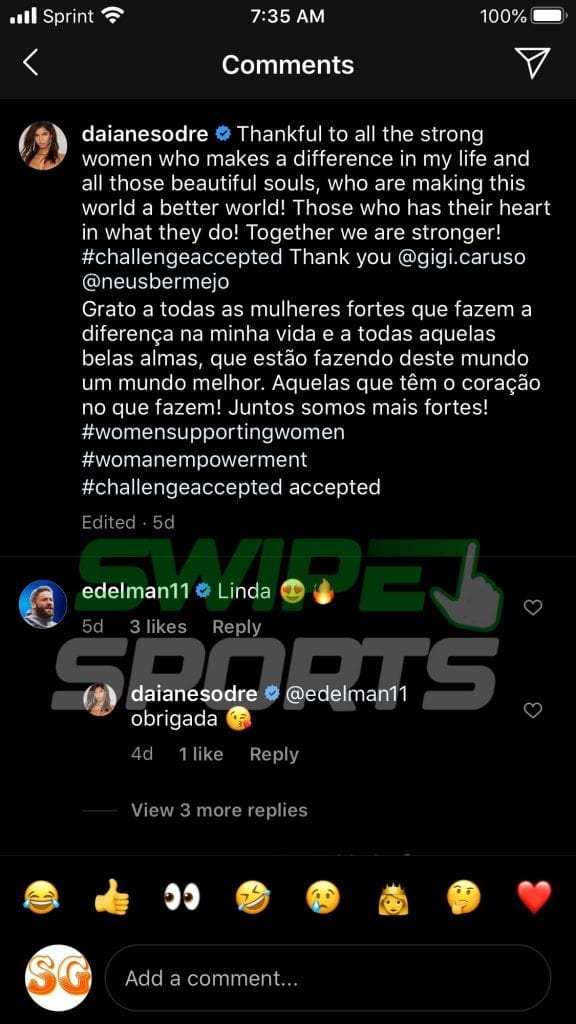 And Jules also commented on her most recent post as well: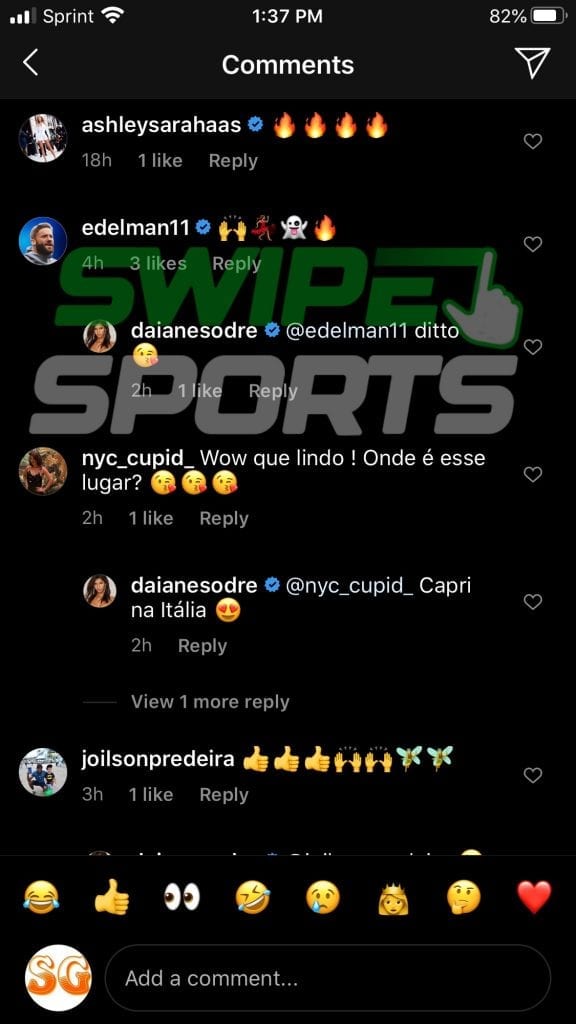 We also received this tip about their relationship:
Scoop is Daiane has put more demands on JE regarding their "casual relationship" they have had for years, she wants more acknowledgement and attention of their relationship and wants a commitment from him to be exclusive. We think he's still playing the field, but still wants something easy and reliable at the push of the button with Daiane Sodre, who keeps coming back to him.
Interestingly enough, Daiane posted a picture from Edelman's rooftop (allegedly) this past weekend: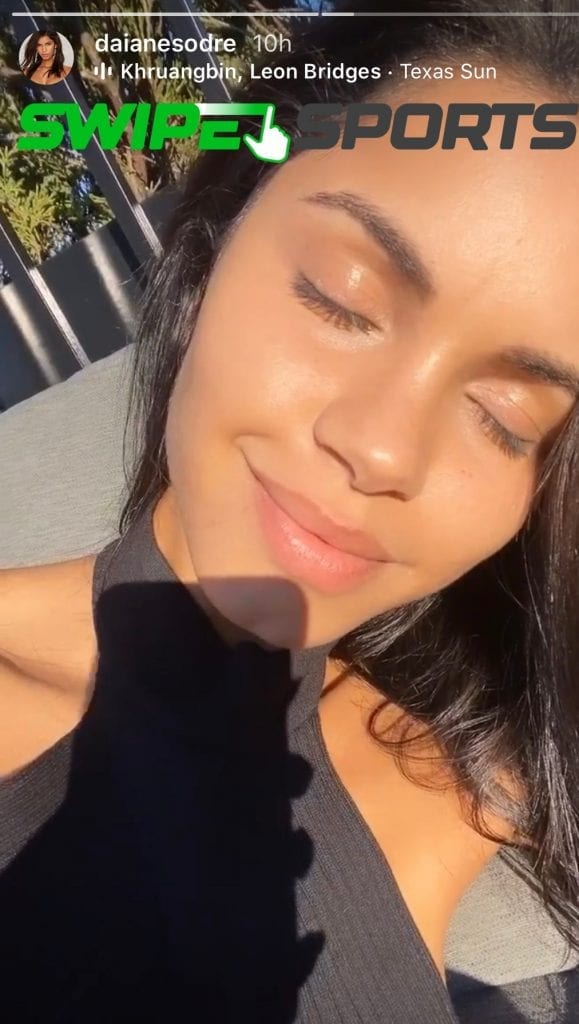 Looks like Julian is getting a little more comfortable putting his relationship with Daiane out there. His comment on her IG is his first public connection to her since the rumors began.
Check out more of Edelman's rumored girlfriend below: