Le'Veon Bell remains a free agent, but we know one team he won't be signing with.
Bell apparently still has a sour taste in his mouth about his lack of usage while playing for the Chiefs last season. He signed with Kansas City after being released by New York roughly halfway through the 2020 campaign, but barely saw any action, as it looked as if he was simply rounding out the depth chart.
He carried the ball only 63 times for 254 yards in playing for the Chiefs, the majority of which came in meaningless games late in the regular season. The playoffs are what veterans really gear up for, but Bell was virtually invisible in terms of his usage.
And that's probably why he has no interest in re-signing with the Chiefs, saying that he'd "retire first" before playing for Reid again, in this Instagram comment.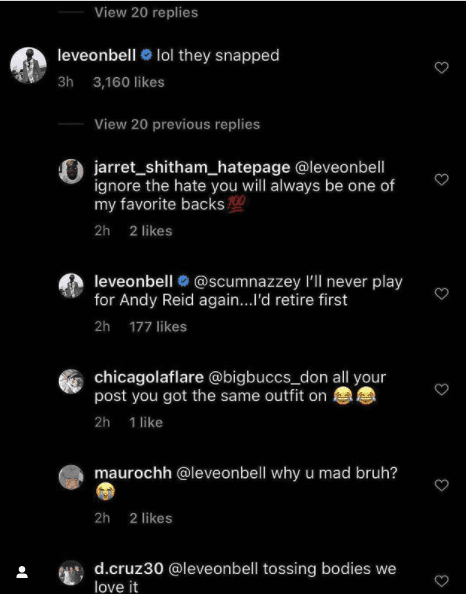 We wouldn't be surprised if no one signs Bell at this point, given his attitude, and lack of production.