Nigeria pulled off a once-in-a-lifetime type of upset in defeating Team USA in the pre-Olympic opener on Saturday, and one of their players looked to capitalize on it by getting eyes on social media.
No one really knew who Precious Achiuwa was, at least not before Nigeria beat Team USA in the exhibition game, 90-87. The Heat drafted him with the 20th overall pick last season, but he hasn't seen much playing time yet.
And while Achiuwa isn't a threat to score on offense, he's a force to be reckoned with in the paint, especially on the defensive end. He hauled in seven rebounds, and made life difficult on Team USA.
Most notably, he rejected Kevin Durant at the rim, going viral for doing so.
And he didn't stop there, either. He appeared to throw shade at KD after the game, with this Instagram post.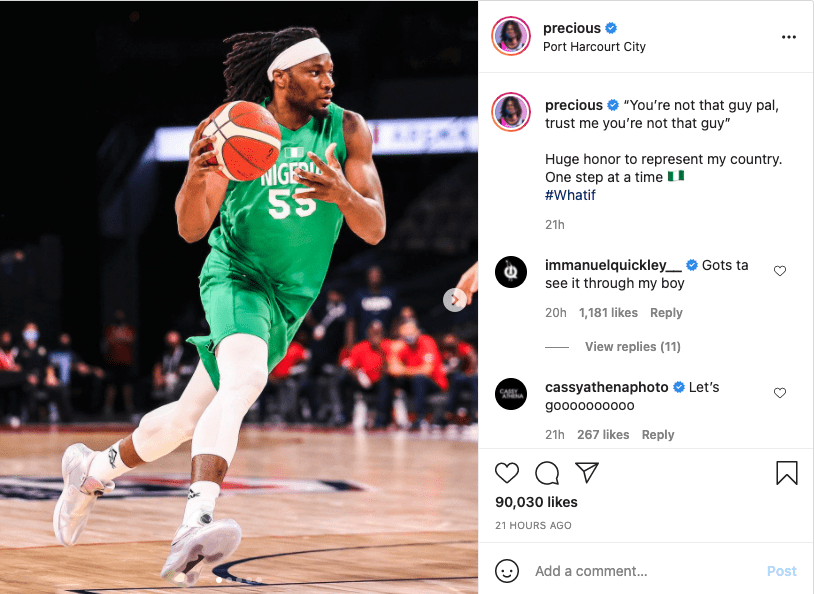 The caption is a reference to the popular "You're not that guy, pal" meme, that's been sweeping the social media world. As for who it's about, well, it appears KD was the target of the troll job.