Round and around and around and around we go.
Scott Disick is confirming what most of us already suspected.
The 37-year-old Keeping Up With the Kardashians reality TV star left a comment on Khloe Kardashian's Instagram that has everyone buzzing.
Under a photo of the 36-year-old reality TV star posing in a bikini, Scott wrote in the comments: "@realtristan13 is a lucky man!"
Rumors have swirled for weeks that Tristan Thompson and Khloe have reunited, although it has not yet been officially confirmed.
See the comment below: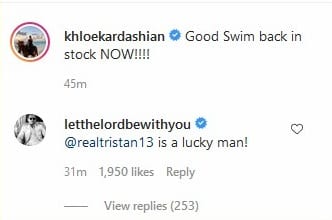 These two can't seem to shake each other. How many times does Khloe have to get cheated on before she moves on?
Check out more of Tristan's obsession below: