Former NASCAR driver Danica Patrick is not a happy camper.
Danica fired back at a social media user who left a comment about her "failed" relationship with Aaron Rodgers.
"At 38, its over for you in the relationship world with high value men. From a failed marriage to failed dating clearly you have a problem in dating."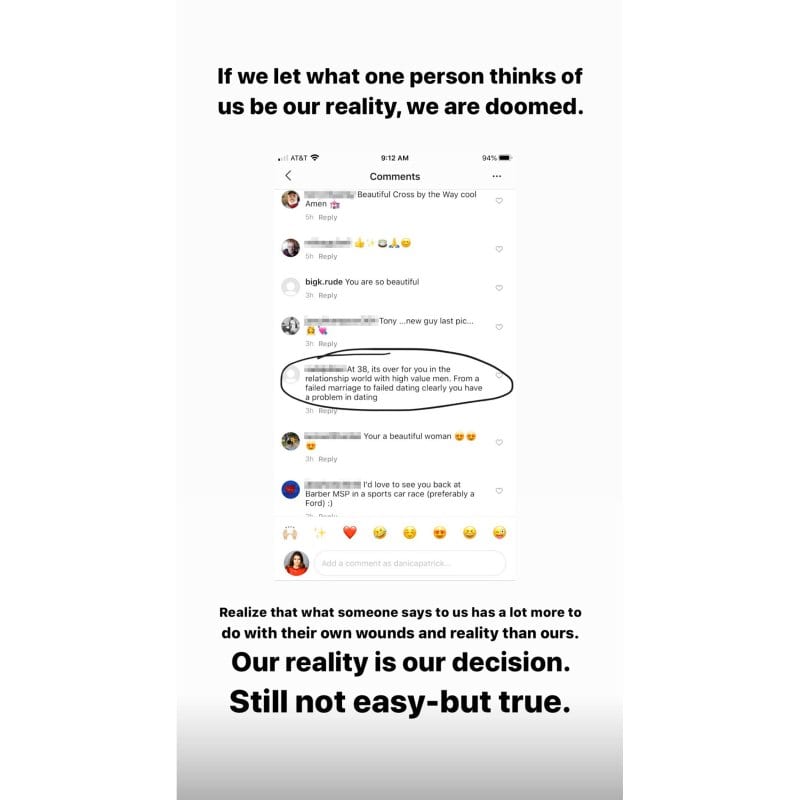 "If we let what one person thinks of us be our reality, we are doomed," Patrick wrote. "Realize that what someone says to us has a lot more to do with their own wounds and reality than ours."
She concluded "Our reality is our decision. Still not easy — but true."
We first broke the story of Danica unfollowing Aaron.
And since the split, she's been receiving her fair share of hate. A person can only take so much before they feel compelled to share the hatred.
Danica will surely move on to greener pastures, she always does.