When you're an NFL quarterback, it's nearly impossible to keep your private live private. And 49ers quarterback Jimmy Garoppolo is one of those guys that really gets a lot of attention for who he's dating.
But very little is known about the 49ers QB's dating history.
There was that one time he dated Adult film star Kiara Mia.
And Jimmy G. was also linked to Alexandra King, who he was spotted with at Disney World. But not much since.
Now we've received word Jimmy has his sights set on a new lady.
International cosplay model Sofia Sivan. Doing a quick search, we also see Sofia has an Only Fans account.
Jimmy and Sofia follow one another: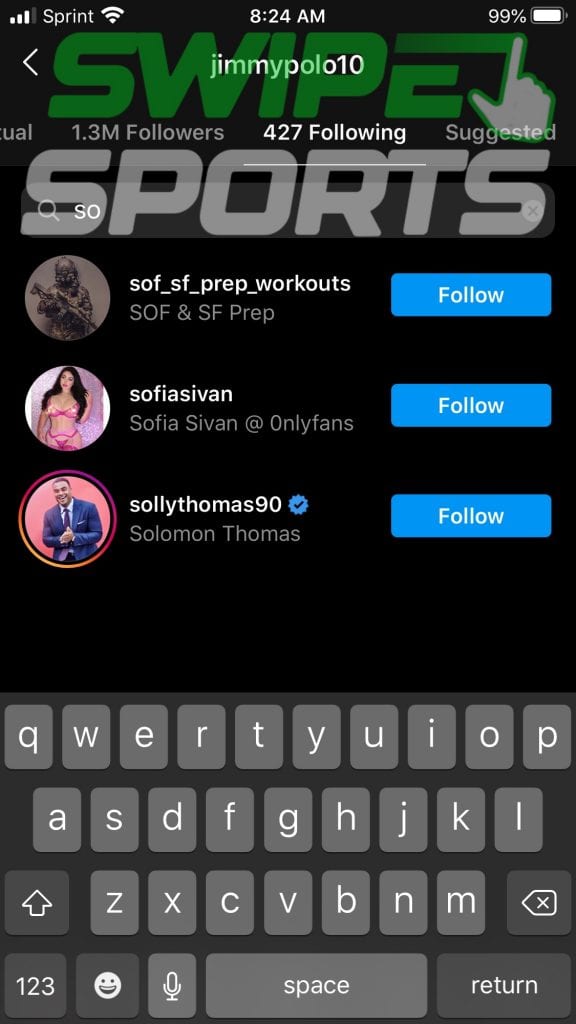 Following one another is surely a sign there's mutual interest in each other. Jimmy certainly has a type, and Sofia Sivan seems to fit the bill.
Check out more of Jimmy's latest follow below: