The 2020 NBA draft lottery is going down tonight on ESPN. This year's class features hyped prospects LaMelo Ball and Anthony Edwards.
Last season, the NBA began drawing the top four selections in the lottery with new odds for each slot.
The Knicks enter the night with the sixth-worst record at 21-45, one of eight teams left out of the league's restart bubble.
The Knicks will have a 9% shot at the top spot, a 27.6% chance of moving into the top three picks and a 37.2% chance of slipping into the top four. Their highest odds are to land the seventh spot  (29.7%) and they are at 20.5% for the eighth spot. The lowest the Knicks could drop is to No. 10, but it's just a 0.1% shot.
ESPN had some fun at their expense:
The Knicks responded on IG, letting ESPN know where they stand.
See below: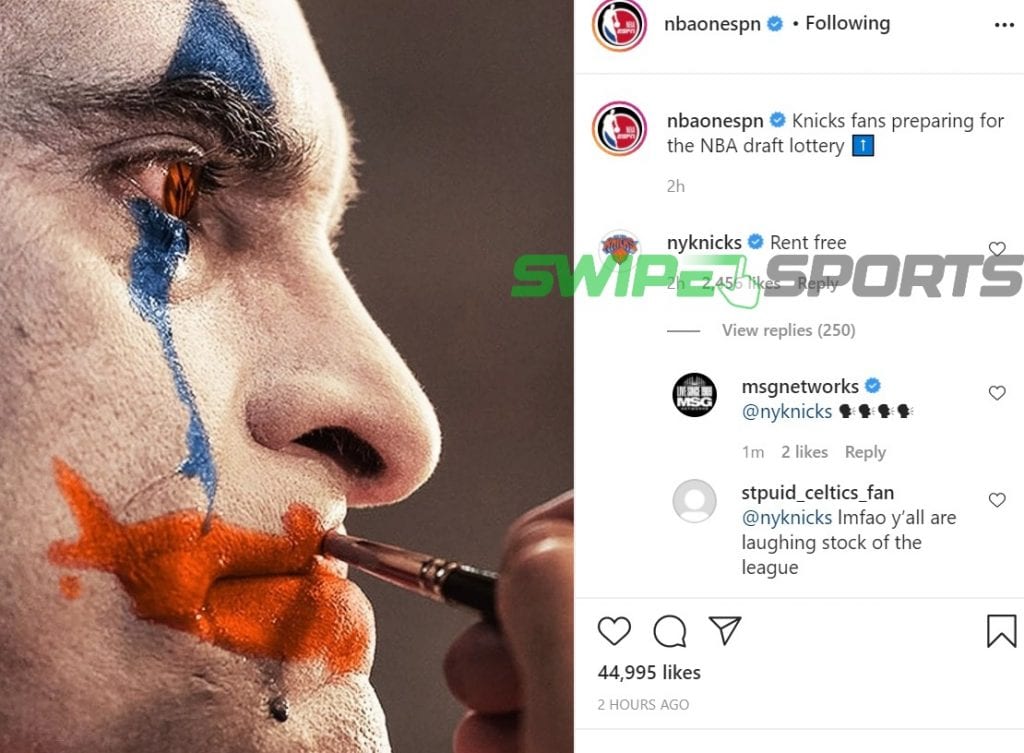 The draft is set for Oct. 12th, which means the players selected will miss out on the offseason workouts the Knicks and the other seven teams left out were approved to hold. 
Let's see if the Knicks can get lucky tonight, we know if they didn't have bad luck, they'd have no luck at all.