Novak Djokovic's terrible 2020 continues.
The 17-time Grand Slam singles champion snuck out of the USTA Billie Jean King National Tennis Center early Sunday evening, refusing to meet with the media after he was defaulted from the US Open for inadvertently striking a line judge in the throat with a ball he smacked in anger over a lost game.
To add insult to injury, literally, now the line judge who was struck in the throat, is on the receiving end of more shots.
Via Daily Mail:
"Laura Clark, from Owensboro, Kentucky, was catapulted into the spotlight on Sunday night after Djokovic inadvertently hit her with a stray tennis ball, resulting in him being disqualified from the US Open.
Clark went down instantly, seemingly in considerable pain, before Djokovic came to check whether she was okay before the match was defaulted and the Serbian kicked out of the tournament.
Fans of the world No 1 were quick to take to social media, finding Clark's public profile and sending thousands of hate-filled messages, including death threats.
In one post, which was dedicated to her late son, a user wrote: 'Don't worry, you'll join him soon' while another posted: 'hahahahahahahaha YEEEEES, YEEEEEEEES.'
Clark's son Josh died in 2008 from a bicycle accident at the age of just 25." 
Almost every post on Clark's Instagram account – going as far back as her first picture in September 2011 – has been spammed with comments from Djokovic's fans, with many calling her 'sick' and an 'alcoholic'. "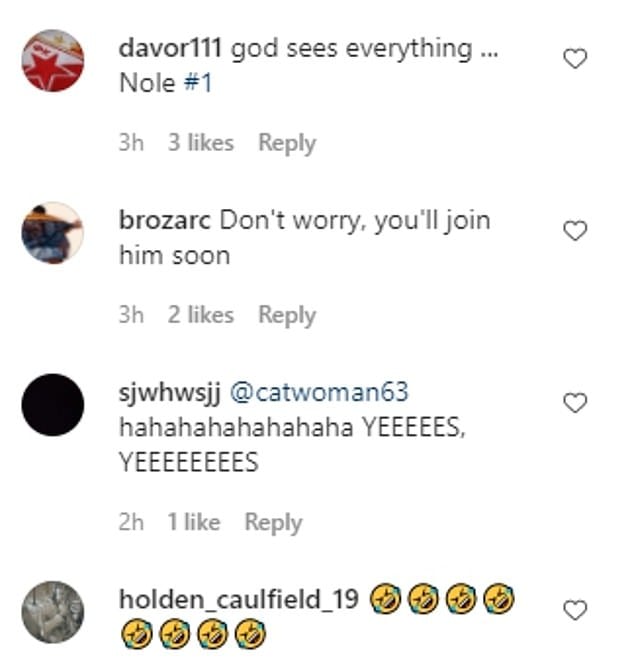 Novak went online following the incident to apologize for his actions:
It's Interesting how Novak isn't receiving half as much hate online as the line judge he struck in the throat.
The internet at its finest.