Last week we broke some news about LaMelo Ball's relationship history. After we posted, we received some new information on his big bro's relationship status.
While Lonzo is fresh off his short stint in the bubble, he's keeping busy socializing with friends, and also his new girlfriend Jasmine Rae. Lonzo and the ladies were spotted at the Ritz Carlton in downtown Los Angeles over the weekend.
Screenshot below: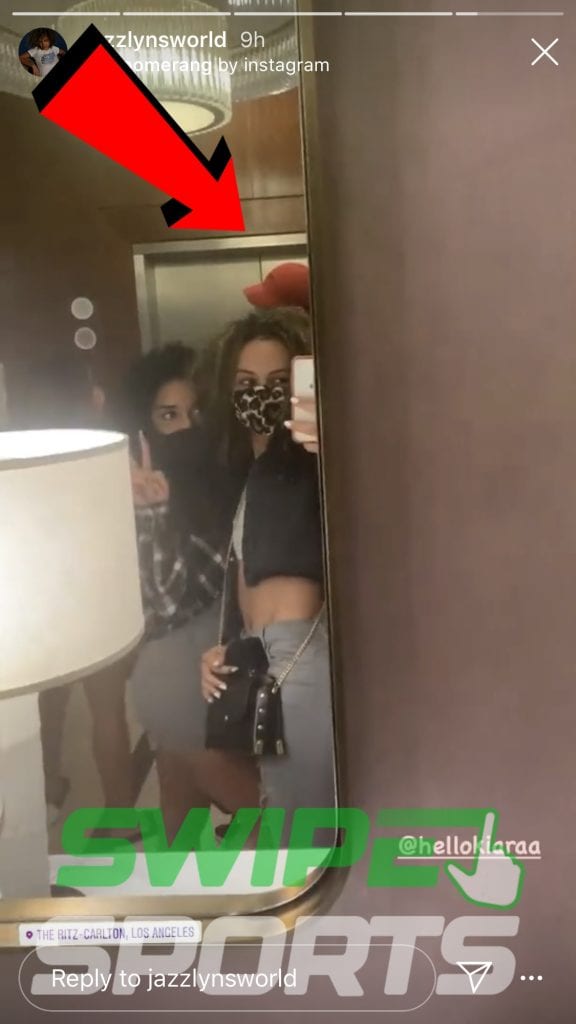 Lonzo is in the back of the three girls with the red hat, the girl on the right being his new girlfriend.
Video below:
Lonzo has a while until the next season starts, of course, which probably won't be until 2021.
We'll continue to keep an eye on Lonzo and his new girlfriend Jasmine Rae.
In the meantime check out Lonzo's girlfriend below: