It sure doesn't look like Mike McCarthy pursued the Cowboys head coaching job simply to win some games.
McCarthy is already setting the bar high in terms of his expectations for the team, which can sometimes backfire, especially being in a big market such as Dallas. The spotlight is always on America's Team, so any statements that are uttered are out there on the national level.
But McCarthy knows that he was brought in to help take the team over the hump, like he did in 2011, winning a Super Bowl with the Packers. The Cowboys have a roster loaded with talent, and McCarthy is already making it clear that it's Super Bowl or bust for him, essentially.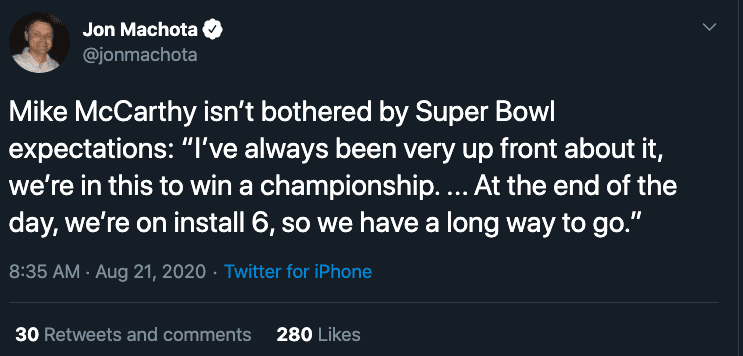 The Cowboys front office likely feels the same, and that's probably why they signed a proven, veteran coach like McCarthy, rather than a young innovator.